Hawaiian Appetizers
"Hawaiian recipes!"
Hawaiian Appetizers
Are you after a few delicious Hawaiian appetizers? Feel free to try out these tasty recipes!
Great recipes of the summer time.


---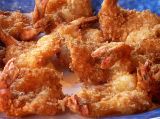 Coconut Shrimp Appetizer
Ingredients
- 20 large shrimp (peeled)
- 2 cups shredded coconut
- 1 cup of flour
- 3 eggs (beaten)
- 3 tablespoons of garlic powder
Method
Start by mixing garlic powder with the flour. Dredge the shrimp in the flour mixture, the eggs and then the coconut.
Grill shrimp on a high heat grill, until a golden brown colour. Serve straight away with a tasty chutney sauce. (yummy!)


---
Hawaiian Meatballs
Ingredients
- 300 grams minced meat
- 1 teaspoon of salt
- 1 teaspoon of garlic powder
- 1 egg
- 1 Cup (Approximatly 250grams) of Bread Crumbs
- 1 Tablespoon of Thyme
Sauce
- 1 Can of pineapple chunks with liquid
- 1 Can of tomato's (whole tomatoes)
- 1 Spoon of sugar (white or Brown)
- 1 to 2 teaspoons of corn starch or flour to thicken
Method
In a large mixing bowl combine the mince with the salt, garlic powder, thyme and bread crumbs.
Form the mixture into 1 inch big meat balls.
Place the meat balls in a shallow baking tray and place in the oven at 400 (F) degrees (180 - 200c). Bake for 10 minutes.
While baking the meatballs:
In a large pot combine sauce ingredients and bring to a simmer. Stir until the mixture is smooth.
Taste for extra seasoning if desired.
Once you've simmered both the sauce and meatballs, pour the sauce over the meatballs and place it back in the oven for another 10 mins.
If you like a bit of a kick, add chilli flakes!
Enjoy!


---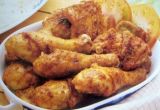 Hawaiian Chicken Pieces
Ingredients
- 4 chicken breasts (boneless)
- 1 can of pineapple slices (drained)
- 3 tablespoons of brown sugar
- 2 tablespoons of honey
- quarter cup of cornstarch
- 1 teaspoon of chicken stock
Method
Combine all ingredients in a pot except for the chicken. Bring to a simmer and stir well. Add the chicken anf turn the heat down to a medium heat.
Cook for 4 - 5 hours on a low heat. (nice and slow)
When chicken is cooked through slice it up into bite-sized shreds. Serve with tooth picks and cocktail sauce.
Enjoy!!