About Us - Bonfeu-BBQ.com
"Why Bonfeu and why everything BBQ?"


Meet Adam and Warren
About us Bonfeu BBQ Spain.

As kids we grew up on a farm on the outskirts of Johannesburg South Africa with great sunny weather and a delightful outdoor lifestyle
Weekends were always about motorbikes and joining the family around the grill cooking and eating away.
My late Father and Adams late Grandfather used to own a Manufacturing company that specialized in General Engineering and Manufacturing.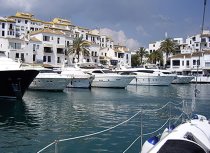 Being a family business we were all part of it growing up including my Mom, Sister, brothers and I.
After my Dad passed on, Adam and I made the decision
to immigrate to the South of Spain where the weather is just as bright and sunny as back home.
---
"The Primary Idea of Bonfeu-BBQ.com!"

Adams father Adrian Holiday is the chief designer of the Bon Feu BBQ.
Adrians primary experience in manufacturing Charcoal Grills came when he was asked to help design the tools to manufacture the very well known Cobb Cooker.
Following the success and sale of the Cobb tools, Adrian teamed up with new partners where he was then asked to design a new grill now called the Bon Feu.
The tools for the Bon Feu were completed in May of 2009 where Bon Feu went into full production.
---
"So what's Bonfeu-BBQ about?"
The concept of this site is simple,
A fully independant online representative for Bon Feu South Africa based in Spain along with everything about Barbecuing.
How did we make the concept a reality?
---
How were we going to build a site without any experience in web design or web building? We had 3 options

1. Use a professional.
2. Ask help from a friend.
3. Do it yourself with an online package.
So for the first option, the prices we were quoted were fair. Some very expensive and some quite affordable. The only draw back was that if we used a professional we wouldn't learn anything and we probably would have to use them continuously for help which would definitely become a nuisance in the future.

For the 2nd option, I didn't want to become a bother to a friend and thought that when we needed work done on the site, once again we would have to go back and fourth.

"We had to settle for option 3!"


---
"How did we build our site?"


We found Solo Build It.

Site Built It are a fully kitted out web building machine!

If you took all of the web builder packages available on the net and compared them to Solo Build It, the comparison would be much like comparing a Rowing Boat to a Ship!

Everyone that uses Solo Build It are just like us, all newbies learning from scratch and they're all so helpfull.

When we get stuck with something we just simply post the problem on the forum and we get the answer in minutes!! Brilliant!

This way, we learn, we help ourselves, no need to bother friends, no need to pay extra money.

So if you want to start your own internet business or if you have something to sell and don't know how.


Get "Solo Build It!"


---
"Bonfeu-bbq.com was born."
So there you go -
We now have a fully functional intergrated website representing Bon Feu and our love of a good barbecue. (Thanks to Solo Build It.)
---
Leave About Us go back to Charcoal Grills Home Page


---