Stainless Charcoal Grill
"Great value for money!"


Here we've highlighted
our exclusive wholesale
Stainless Charcoal Grill
products.

We're very excited about this range.


---
Welcome to our "ALL NEW" Econo bbq grills range!

These Charcoal grills have all you would need from a Stainless BBQ but at great prices.

They all come with foldable legs, cooking grid handles, coal supporters for easy lighting and carry handles in Stainless Steel.

If you're looking for traditional charcoal grills that will do the job and built with long lasting materials then you'll love these grills.


---
Charcoal Grill

Table Top & Camping
Good all rounder
---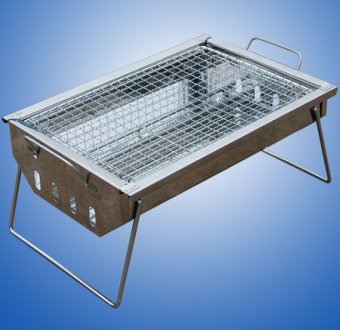 ---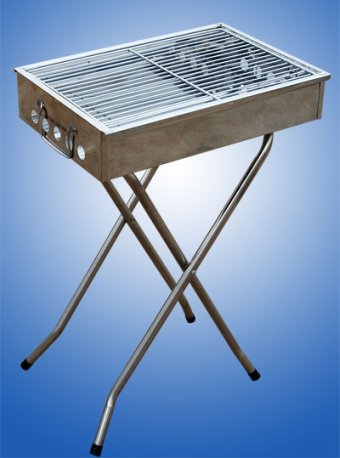 ---
P.S. The manufacturers have a minimum order quantity for these grills and therefore are sold mainly to wholesalers or distributors.

In order to keep the prices as low as possible, we deliver the grills in minimum order quantities directly from the Factory.
---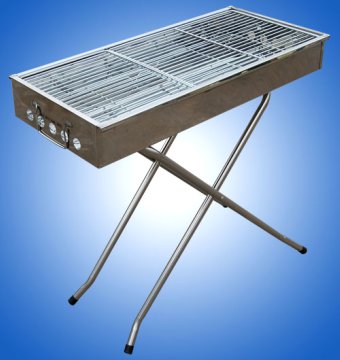 ---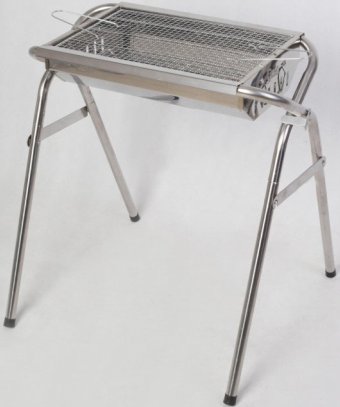 ---
Delux grill


Foldable Leg Stand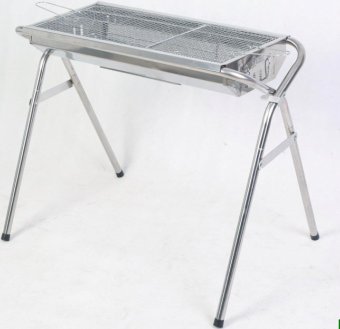 ---
The longer you leave stainless grills dirty with grease and food, the harder it becomes to clean.
(best thing to do is clean after every use)

Avoid using steel wool or metal brushes to keep that great shine.

Avoid abrasive cleaning agents,
rather use dishwasher soap.

If you find hard crusted
substances that are hard to clean,
simply leave submerged in
water for a few hours then clean.
(you can even use shampoo)

Use a soft cloth with warm water.

Once finished leave it a place where it can dry.


---
Stainless Charcoal Grill - Back to Barbecue Charcoal Grills.

Charcoal Grills - Back to Charcoal Grills Home Page.
---