Bonfeu - BBQ Blog
______________________________________________________________


The Bonfeu BBQ Blog is my mini-journal -

• it keeps you up-to-date with news, product reviews and recipes.
• lets you know of updated pages.
• points out competition tips and secrets you might have missed out on.
• lets you know of the monthly Bonfeu BBQ e-zine.

_____________________________________________________________

To subscribe to Bonfeu - BBQ blog
(no e-mail address is necessary)
RIGHT-click on the orange RSS button,
then copy-and-paste the URL of this site's
RSS feed into your RSS reader.
OR...
Click on the Google, My Yahoo!, My MSN,
OR
Click on the Bloglines button if you
keep a personalized home page there.
Follow their instructions.
Once you start, you will be amazed at
how RSS brings your world to you.
"Become a Part of this Blog!"
You can become a feature on this blog too!

Baked Barbeque Chicken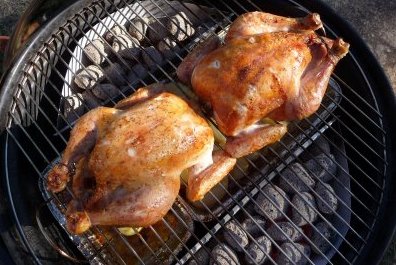 Are you looking for a way to prepare baked barbeque chicken? Check out these tips and techniques. Baked BBQ chicken has become a family favourite!