BBQ Dry Rub Recipe
"Are you Looking for Great Rubs?"


Are you looking for a tasty BBQ dry rub recipes? Free recipes that are easy and quick to prepare? See how these add flavour and texture to your meat dishes!!
All of these recipes are really quick and easy to make! So...what you waiting for let's spice up our meat!! Enjoy!!


---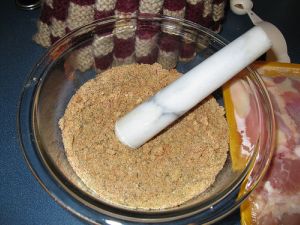 ---
On this page we've highlighted:
• Tasty Rub Recipes
• Making dry Rubs


---
"Dry Rub Recipes!"


Dry Rub Recipes
Are you looking to purchase already made rubs? Check out these!!

BBQ Chicken Rub
Give a layer of protection and flavour next time your grilling chicken.

BBQ Rib Rub
See how great you can get you BBQ ribs just by adding grilling rub recipes.

Steak Rub Recipe
Get perfect BBQ steak with these grilling rub recipes.

BBQ Fish Rub
Try out these BBQ rub recipes.

Rotisserie Chicken Rub Recipe
Great tasting rubs for your rotisserie grill!


Exotic flavours for

Pork Rub Recipe
Next time you BBQ try out these rubs for grilling on your pork.

Barbecue Beef Rub
Some of my favourite beef barbecue dry rub recipes.


---
"Tips Making Your - BBQ Dry Rub Recipe!"


A BBQ rub is a combination of spices mixed together to flavour meat and give texture.


Spices include cinnamon, sugar, salts and your more exotic flavours like coconut powder! (Yum!!)


Brown sugar is a great way to give a sweet taste to your meat.


The sugar caramelizes with the heat on the grill.


Oregano works really well with a dry rub, just give it time for the flavours to sink through.


The basic idea behind a grilling rub is to coat the surface of the meat you are about to grill Give the rub time to work its magic and flavour the meat.


Always store your rubs in an air tight container. This way the spices stay fresh which allows you to use it again and again. (oh yes!!!)


A barbecue dry rub goes well with a wet marinate sauce, the two compliment one another. Always apply the rub first and then the sauce!


Do not worry about the spices drying your meat out, like salt for example. You need a lot of salt to start to dry out meat. (way more than you are using!)
Sugar is another great spice to use in a rub as it creates a flavourable syrup like liquid over the meat when it cooks. (keep the temperature of the grill below 165 degrees as the sugar will burn!)

---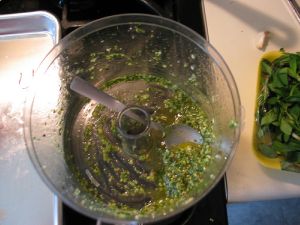 ---
All the above recipes are quick and easy to prepare, with guidelines on how long the rub should stay on for the full flavour benefits. (even you can't go wrong!)
Once you start making and trying out our rubs you will start to create your own unique flavoures. Just remember the types of spices that compliment the flavours of different meats.
If you do happen to come out with a tasty winner, please don't forget to share it with us - YOUR grilling recipes!
Perfect...you now know how to make a delicious BBQ Dry rub recipe. And...remember a great rub will not only flavour your meat but also tenderize it.


---
From BBQ Dry Rub Recipe back to Charcoal Grills Home


---