Best Grilling Recipes
"Have a look at our Top Rated Recipes!"


Try out chicken, ribs, steaks and shrimp which are free and very easy to do best grilling recipes!
There are so many grill recipes to choose from, some traditional and some more exotic. So...which one's for you?


---
On this page we've highlighted:
• Links to Best BBQ Recipes
• Flavouring Food Tips


---
We have hand picked these recipes just for you to enjoy!
Over and over again they have satisfied my family and friends!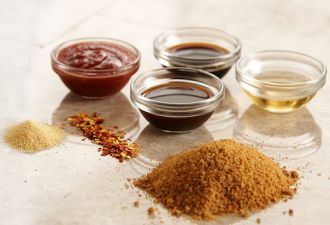 We have noted all the ingredients needed and specific grilling methods to get the best result! Also. We have added a few great grilling tips!
"Do you have a Tasty BBQ recipe you would like to share? Oh do tell!!" YOUR Grilling Recipes!!


---
"Best BBQ Recipe - Links"
Charcoal Grill Recipes
Great recipes for your charcoal grill, including shrimp, t-bone steak and chicken!

Easy BBQ Recipes
If you struggle with recipes, try these out. Tasty Recipes for ribs, ham steaks and bacon burgers.

Easy Grilling Recipes
Really easy recipes for BBQ hot dogs and shrimp.

Healthy Grilling Recipes
Tasty and healthy dishes including grilled turkey and onion steak sandwich.

Mexican Grilling Recipes
Tasty recipes for Mexican steaks, chops and Mexican drumsticks.

Outdoor Grilling Recipes
Recipes for delicious shrimp skewers, coconut chicken and BBQ banana split.

Recipes For The Grill
Recipes for BBQ peaches, corn on the cob and grilled leg of lamb!

Summer Grilling Recipes
Great summer time recipes including pork lemon mustard, chicken burgers and chicken wraps!

Tasty Grilling Recipes
Delicious recipes for chicken breasts, cheese burgers and honey kebabs

Free Grilling Recipes
More great grill recipes that you must try!!


---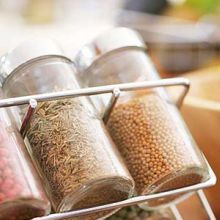 "Flavouring Food Tips - Red Meat"
Red meat is more forgiving on the grill than white meat, as it is tougher and can stand up better to the high heat of the barbecue.


Adding simple spices and ingredients can give great taste to your burgers and steaks.


Some favorite additives for red meat are thyme, rosemary and BBQ sauce.


Make use of HP sauce and monkey gland as they tend to work well with red meat on the grill.


For the more daring, one can add red wine to the meat to give it that extra zing.


Try limiting yourself to heavy red meat grill recipes once a week as red meat is hard to digest and is not the best thing for a healthy diet.
---
"Flavouring Tips White Meat"
Garlic butter is a really nice sauce to add to almost any white meat dish, which also gives a layer of protection when grilling.


White wine works great with white meat with a little lemon juice.


With your white meat recipes always grill at low to medium temperature and cook the meat a little slower.


Serve with mayonnaise or mustard as a tasty dip. (yummy!)


Always try avoid flare ups by cooking in aluminum foil or by using a foil tray beneath your meat. White meat burns really easy.
---
After trying some of these best grilling recipes, why not come up with some of your own? See what flavours you enjoy and what works well.Just know what flavors to add and make sure not to over do it, simplicity works. You will see it with all the best grilling recipes. Simple ingredients to enhance the flavour but not over power it!

When you come up with a winner don't forget to share!!! - YOUR grilling Recipe!!



---
From Best Grilling Recipes back to Charcoal Grills Homepage


---