Bonfeu Portable BBQ.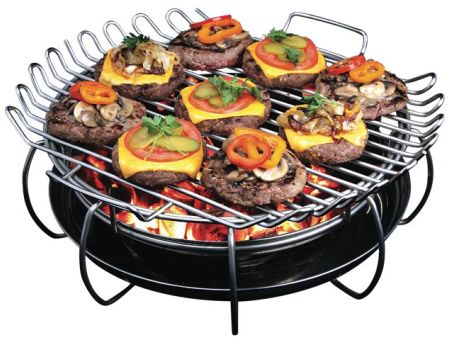 The Premier Grill
---
Where does this Portable Charcoal Grill originate from?

The Bonfeu Portable BBQ is a grill manufactured in Johannesburg South Africa. South Africans are known for their love of a good Braai.
When they designed this grill, the pleasure of portable quality charcoal cooking was their foremost requirement.
It's design is pristine finished heavy duty Stainless Steel made for many good old traditional South African Barbecues or as they say "Braais."
"Proudly South African!"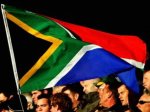 ---
So what do we know about the Bon Feu?
The Bonfeu Portable BBQ is all about the tradition of cooking with charcoal but with a grill you can use anywhere and for any occasion.
"The ideal table top grill!"
It's portable, great for any surface, no bulky legs, very straight forward, very simple and easy to use, no flimsy parts, all solid steel.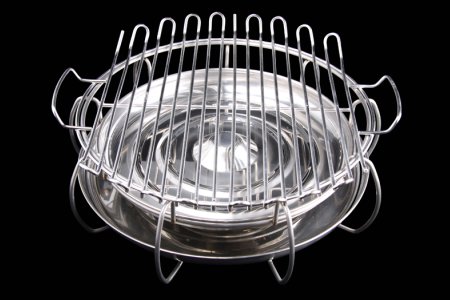 ---
What are the basic features of the Grill?
Assembly
comes in
three parts

The Grill Grid

Fire Tray

Heat shield base

______________


Easy fit together


450mm (18")
Diameter


Hand Crafted


What was the purpose of the Design?


Raised edges on Grill Grid - To keep what you're cooking on top.

Fire tray has unique bulging center to assist in spreading the coals evenly around the grill.

Heat shield absorbs the heat protecting the surface below.
Dishwasher Friendly!
---
Easy to clean, easy to manage!
If it needs cleaning, simply wash it in the dishwasher.
Once clean just tuck it away in it's protective nylon carry bag and store it in the cupboard.
---
So how do you order?
Basically, the purchase process is very straight forward:
There are 2 more steps in the process.
1.

The buy now button will take you to the

secure order

form

where you simply fill out your destination details.

2.

Once you've submitted your details you will then be directed to the Paypal Checkout page where you can choose either to pay by credit card or by Paypal transfer.

3.

Once we receive your funds we will send your Bon Feu Premier Grill by registered post free of charge.

If you wish to use an alternative method of shipping please get in contact with us before placing your order for a quote. Traditionally registered post can take anywhere from
4 to 20 days
to reach it's destination, anywhere in the world. This comes complimentary with your purchase.
Faster methods of shipping the Bonfeu Portable BBQ can be costly and pointless. (Unless you're in a major rush to purchase the Bon feu as a gift.) Overnight shipping can cost as high as $250 which we don't find any value in doing.
However if you're in a rush and need the grill quick, we are happy to assist and will get the grill to you with overnight shipping.
---
- MONEY BACK GUARANTEE -
Purchase Bonfeu with extra peace of mind!

We offer a full guarantee on the delivery, meaning if your grill goes missing in the delivery, we will either replace the grill or offer you a full refund.

If you are unsatisfied with your Grill when you receive it, we ask for you to post it back to us within 7 days from the day you received it and we will refund your funds and offer to pay the cost of the return postage.

---
Pricing Information
Postage :


Price :

Included 1 to 6 weeks


€ 138.00 with Paypal
Low Stock as of 08/06/2011
---
If you wish to chat with us first, you're welcome to contact us for free on Skype between 11 and 7 central European time.
Skype Name - warrenbonfeuspain
Happy to answer any questions.
---
Final Words
Hi I'm Warren
Thank you for your interest in Bonfeu Portable BBQ. We value all of our customers interests and take a lot of pride in our service and products.
We understand that purchasing online can be worrisome and for first time customers it's normal to have concern.
If you are interested in a Bonfeu Portable BBQ but feel uncertain on the safety of your funds, then please feel free to contact us.
Try Skype - warrenbonfeuspain
e-mail:
info@bonfeu-bbq.com
Kind Regards
Warren Drabble
Partner
www.bonfeu-bbq.com
Spanish Agent for Bon Feu