Looking for Party Food Appetizers
"Want quick and Easy Recipes?"
Are you looking for party food appetizers? Need recipes that are quick and easy to prepare? Feel free to try these out!!



---
"Tasty Meat Balls"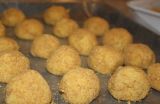 Ingredients
- 1 kg Lean ground beef
- Half an onion (minced)
- 1 Tablespoon of garlic powder
- Half a cup of bread crumbs
- 1 Egg
- 3 Tablespoons of chili sauce
Method
Start by beating the egg in a mixing bowl. Combine the rest of the ingredients together and mix thoroughly.
Make into 1 inch meat balls.
Place the ready made balls in a shallow baking dish. Bake in oven for 10 - 15 minutes at 400 degress.
Serve with a BBQ sauce or ketchup dip.



---
"BBQ Chicken Drummettes"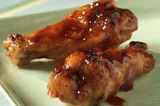 Ingredients
- 2 kg Chicken drummettes (skinless)
- Half a cup of honey
- 1 Cup granadilla nectar
- 1 Tablespoon of Worcestershire sauce
- 3 Cloves garlic (minced)
- 1 Teaspoon of salt
Method
In a mixing bowl combine honey, granadilla nectar, Worcestershire, garlic and salt.
Mix ingredients thoroughly and place chicken drummettes in a seperate shallow baking dish.
Pre-heat oven to 375 degrees and pour the sauce over the chicken drummettes.
Bake for 45 to 50 minutes and serve.