Quick Easy Appetizers
"Try These Out!!"
Are you looking for Quick Easy Appetizers for your next BBQ? Need easy recipes to prepare? Feel free to try these out!



---
"Tomato & Cheese Brushchetta"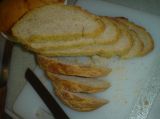 Ingredients
- 8 Slices French bread (1/4 inch thick & toasted)
- 1 Cup of cherry tomatoes
- 1 Cup mozzarella cheese (shredded)
- 4 Tablespoons of parmesan cheese
- 8 Tablespoons of salad dressing
- 4 Tablespoons of basil (chopped)
Method
Slice tomatoes into quarters and place in a small mixing bowl. Place cheese, basil and parmesan in the mixing bowl with the tomatoes.
Spoon mixture evenly over the bread slices.
Then pour over the salad dressing, a tablespoon on each bread slice.
Serve straight away.



---
"Cheese Toast"
Ingredients
- 10 Sliced Italian bread
- 1 Cup of cheddar cheese (shredded)
- 20 Thin slices of tomato
- Half a cup of pesto
Method
Start by toasting you bread slices in the oven or toaster. Spread a layer of pesto on the bread and lay 2 slices of tomato.
Sprinkle a bit of cheese over the top and place in the oven at 220 degrees.
Leave in for 5 minutes until cheese has melted.



---
"Garlic & Cheese Dip - Barbeque Appetizers"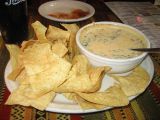 Ingredients
- 1 Tub light philadelphia cream cheese
- 2 Teaspoons of salt
- 2 Cloves of minced garlic
- 2 Tablespoons of black pepper
Method
Combine all ingredients in a mixing bowl and mix together thoroughly.
Serve with crackers or vegetable dips.