George Foreman GRP90WGR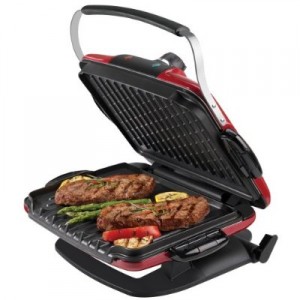 I love my new George Forman Grilleration Grill. I love the fact that the grills are removable for easy cleaning.

It consists of 2 drip trays, 2 scraper spatulas, a baking grill, steak grill and a waffle grill. The grills are easy to attach and detach.

The grill heats up pretty quickly and unlike my older Goerge Foreman grill it lets you know when it has reached the ideal grilling temperature.

The only thing I wish would have been included is a more expansive recipe book. I know a larger book is sold separately, but for the price it should have been included with the purchase.


Join in and write your own page! It's easy to do. How? Simply click here to return to Best Electric Grill?.