Son of Hibachi Portable BBQ
"What can this gill do? Let's have a look!"
The Son of Hibachi Portable BBQ is just crazy!!

• 7 Min Start up
• Self cleaning
• Self extinguishing
• Portable immediately

"It's like a grill out of the Transformers movie."


---
Son of Hibachi
Portable Charcoal Grill

Patented Fire Starter System
Ash box
Fire out extinguishing carry bag
Self cleaning

Unique, 1 of a kind
All in 1

---
---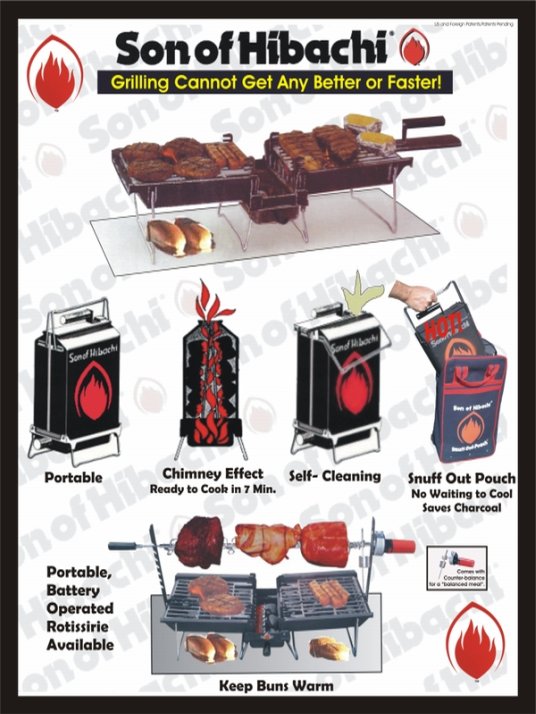 ---
With so many grills on the market one cannot help but to try and think of something original.
With Barbecues, just thinking of all the designs that have come out, trying to bring out a new concept is like trying to re-create the wheel.
The Son of Hibachi manufacturers took this Portable BBQ to a whole new level.
Absolutely brilliant!
Here below is a quick link to Amazon if you wish to find one for yourself.

---
---
---
Have you got anything to add?
How do you rate this Grill?