Homemade Charcoal Grills!
"Need a Barbecue in a Hurry?"


Here are the best ways to make homemade charcoal grills.
Make homemade grills out of everyday household objects!!
Ever wanted to barbecue but couldn't because you didnt own a grill? (I know I have been there before!)
So...here are two simple designs for you, they are easy to make with materials lying around the house!


---
"Home Oven Barbecue"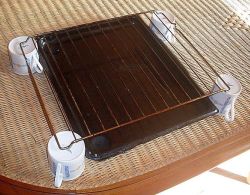 Without realizing it, you already have all the parts for Homemade Charcoal Grills.
Very simple design just requires the tray and grill grid from your oven, 4 cups and either duct tape or string with tim foil to protect your tray.
Place the tray from your oven on a safe grilling surface. A surface that isn't going to be a fire hazard. (you can use a wooden cutting board to protect the surface)
Wrap tin foil around the tray/pan if you wish to protect the tray from abrasion from the coals

Put the four cups face down by each corner of the tray.You could use bricks or blocks. If you use wooden block, wrap them in foil to prevent flames igniting the wood.

Pour a few charcoal briquettes on the tray and start up a fire as you normally would on a barbecue.
Once the coals have been burning for a few minutes, spread them out on the tray.
The oven grid becomes your grill grid, turn it perpendicular to the oven tray.
Align the four corners so they match up with the cups. Secure it down with tape or string. (get your grill on!!)
This method works great and is easy to assemble.
Use tape or string to secure the cups and grid. Be careful not to knock the grid off while you're grilling.

These types of Homemade Charcoal Grills are actually more of a temporary solution, there are also the permanent types which assemble with concrete and bricks.

---
"Paint Tin BBQ - Homemade Grills"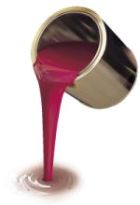 Take an empty medium sized paint tin, remove any advertising paper or stickers and clean inside with warm soapy water. (make sure it's clean!)
Drill holes in the side, just a few all round to make a fire chamber. Do not make any holes in the bottom of the paint tin as this will be your cooking surface.
Place a few charcoal briquettes on a fire safe cooking surface like bricks on concrete. Light your charcoal as you normally would for any grill, check lighting a charcoal grill. Then place your paint tin face down over the charcoal.
Let the charcoal burn and heat the cooking surface of the paint tin. Grease the top with some cooking oil and you are ready to start cooking. (oh yes!)
Alternatively you can use a coffee tin if you do not have any paint tins. It must be big enough to be able to grill on. Enjoy!!

Remember...these are quick and easy designs, they are not a permanent solution. Check out
build a charcoal grill
, for a barbecue you can use over and over again!!


---
"Other Ideas - Street BBQ!"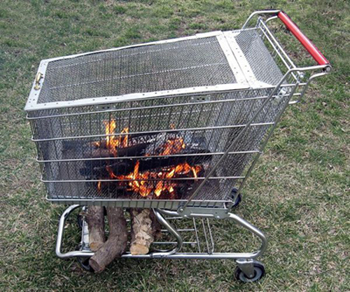 How about homemade charcoal grills made from a shopping cart?
You'll have a few coals to place at the bottom, so an inner plate or pan could work to stop the coals from falling through.
Wood is probably a better idea here as it would need to generate a lot of heat so a few thick logs should burn quite nicely.

Logs also burn with a natural smokey flavour making it that bit more authentic.

If you don't have a grill grid you can turn the trolley on its side and place it on a ledge or low table even to get height.
Make sure you protect the surface benieth the coals.

---
"Steel Barrel BBQ!"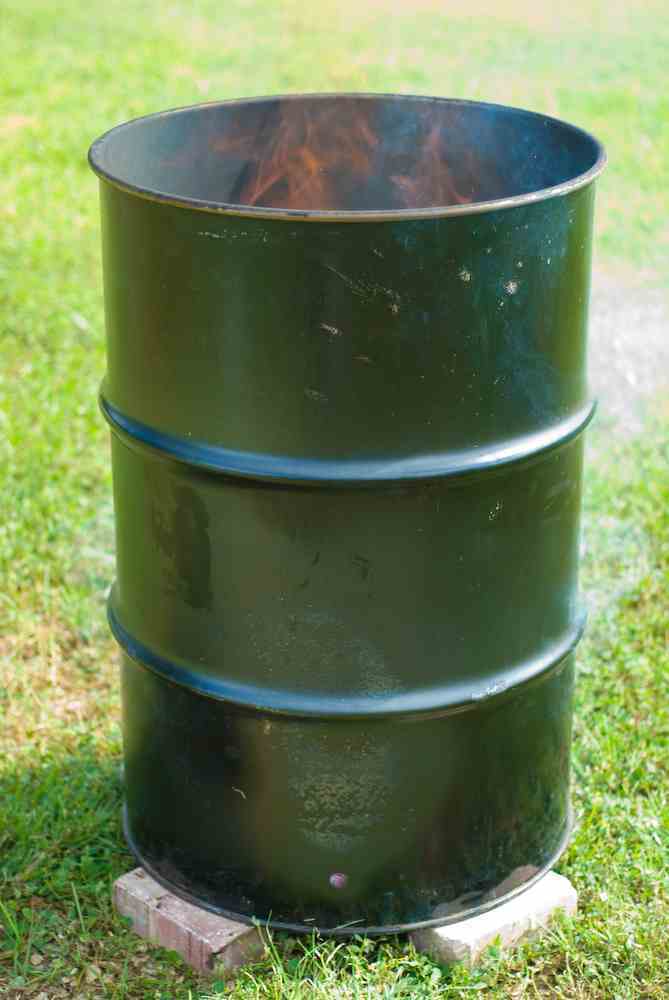 You can find these pretty much anywhere and there's not much needed to get them up an running.
Great for smoking!! Heat gets funneled!!

You would need to punch holes into it for the fire to breath, but if you don't have tools to punch holes, then allow an area of space around the sides.
Also old wire coat hangers can be bent to shape and hooked over the sides holding a tray for the colas to burn in.

Your grill grid simply place on top!

Here's more on the components in the Homemade Grills.

---
"Homemade Grills - Dig a hole!"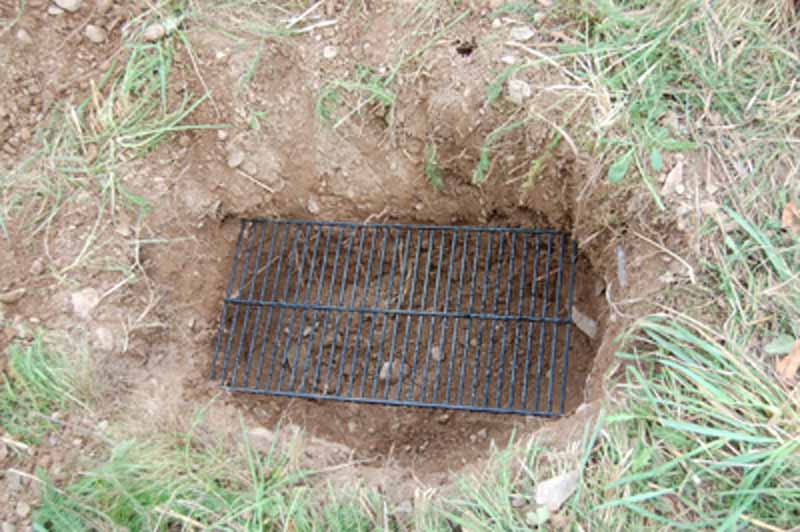 Well, easy no?
Get your grill from the oven and dig! Simply fill the hole afterwards.


---
"Related Pages!"


---
From Homemade Charcoal Grills - Barbeque Charcoal Grills
From Homemade Charcoal Grills - Charcoal Grills Homepage


---